Trading Tornado Alley For A Furnace
Every Spring for the last seven years, we've been pulling up stakes after wintering in Southern California, and hitting the road, glued to the Weather Channel with some trepidation, heading through Tornado Alley, bound for the East Coast… but not this year!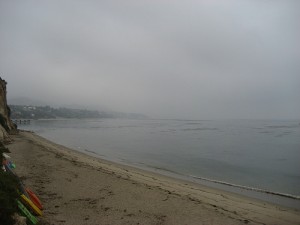 A later start than usual gave us our first real experience of "May Gray / June Gloom," a southern California weather pattern that causes overcast skies and makes late spring mornings cooler than they were in April.  All that will end tomorrow, June 4th, when we set out across the scorching deserts of California, Arizona and New Mexico, straight into the worst heat wave of the year so far.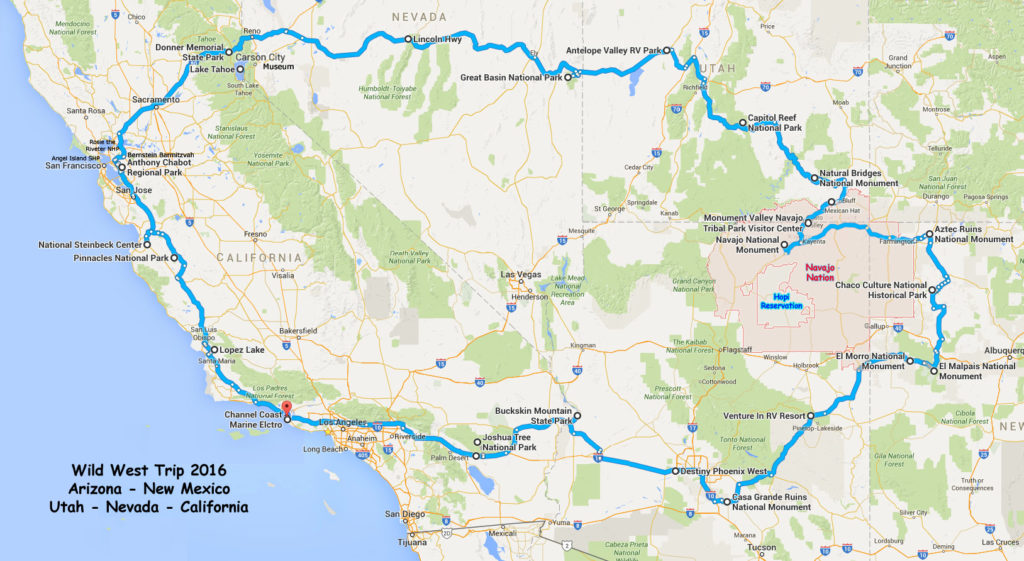 We've mapped out a route through the American Southwest, around and then into the Navajo Nation – a "nation within a nation" that's larger than ten states! – to visit Monument Valley Tribal Park and Navajo National Monument.  Along the way, we plan to stop at the parched remains of several ancient Puebloan settlements, from Casa Grande Ruins in Arizona to the enormous ruins at Chaco Culture National Historical Park and the Aztec Ruins National Monument in New Mexico. Given the weather forecast, we may learn for ourselves how and why these ancient cities dried up and disappeared!
More Natural Wonders, More National Parks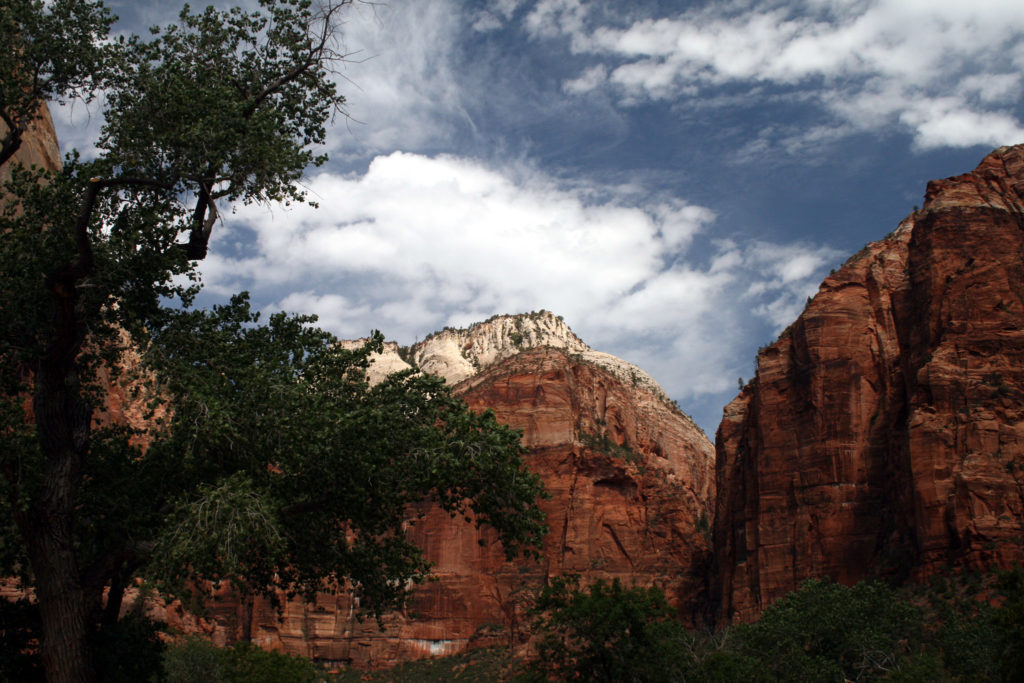 We have probably visited more National Parks in Utah than in any other state, but there are still a few we haven't made it to yet.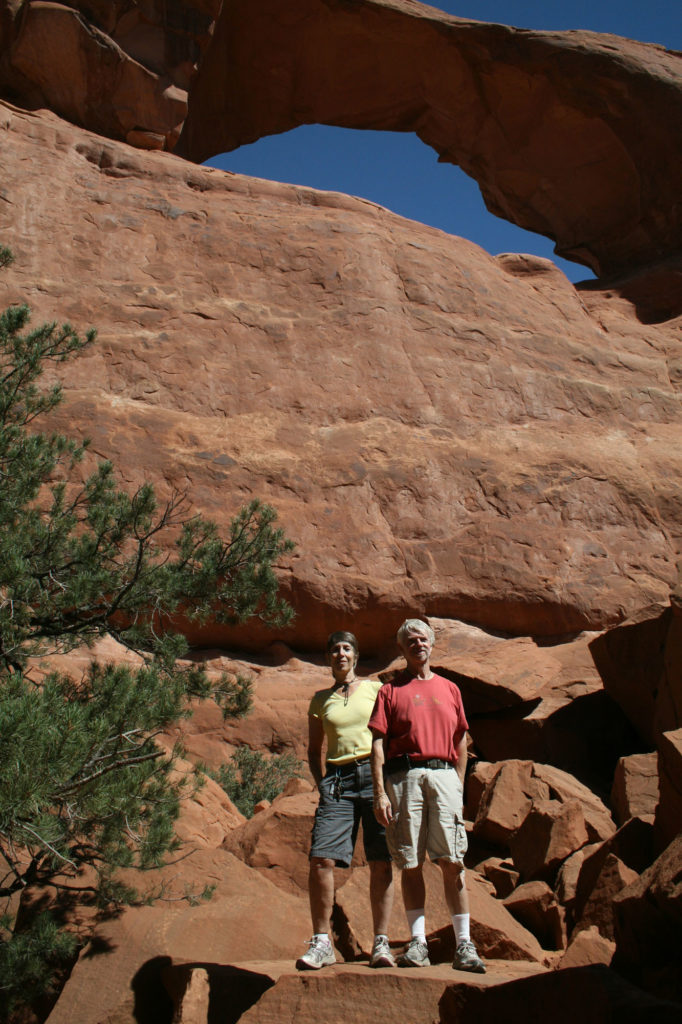 We plan to reduce that number on this trip when we visit Natural Bridges National Monument and Capitol Reef National Park. From there, we will head into Nevada, the western state we have always managed to avoid on previous excursions… not on purpose, mind you – it has just never been on our itinerary. So this time, we hope to make up for that when we visit Great Basin National Park, and then head across the route taken by the Pony Express, U.S. Highway 50, also known as the Lincoln Highway… but in 1986, Life magazine described it as "The Loneliest Road In America."
We're Honing Our Survival Skills!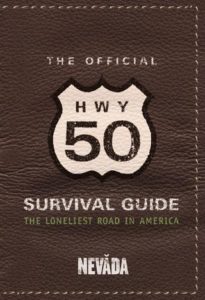 Quoting a AAA representative, the "Official Hwy 50 Survival Guide" states that Nevada's U.S. 50 is "totally empty, there are no points of interest. We don't recommend it." The 287-mile stretch from Ely to Fernley Nevada passes nine towns, two abandoned mining camps, a few gas pumps and the occasional coyote. "We warn all motorists not to drive there, unless they're confident of their survival skills."  So, who could resist?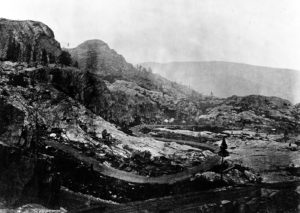 Anyway, the real survival challenge will follow, as we retrace the path taken by the infamous Donner Party, crossing the Sierras to camp near the lake where members of that doomed pioneer caravan survived through cannibalism.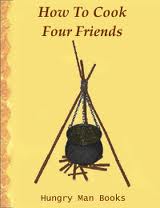 People often ask us how we survive, spending so much time together traveling in our RV; perhaps taking the Donner Pass will be the true test! Just to be sure though, we plan to take ample food rations with us before we attempt it!
Riding With Kit Carson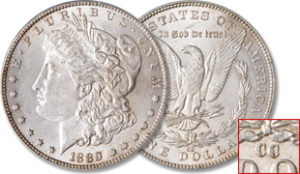 While we camp near Donner Lake, we hope to take a day trip past Lake Tahoe to the old Carson City Mint, where the silver discovered in the Comstock Lode was turned into coins. We're also hoping to visit the Stewart Indian School, which operated from 1890 to 1980 as part of the American Indian boarding schools project, whose purpose was to remove Native American children from their families, strip them of their language and culture, and "civilize" them according to Euro-American standards.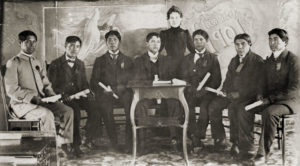 Both the Mint and the Stewart School are now museums.  Of course, Kit Carson probably never set foot in Carson City, which was named after him, but he did travel through this area with John Fremont, "the Pathfinder," who named a nearby mountain pass after him. Carson wasn't alone in trying to find a way through the mountains to California…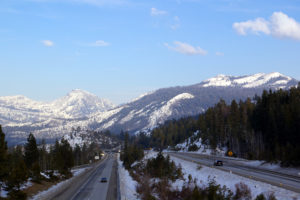 in addition to the Donner Party, countless pioneers, prospectors, and even the Pony Express were anxious to find the best route to Yerba Buena, the Mexican settlement we know today as San Francisco. We think we may have found an easier route than what was available back then…
Cousins By the Bay
You don't need to have a good excuse for wanting to visit the San Francisco Bay area, but we have several anyway… cousins, on both sides of the family, and we're looking forward to spending time with all of them.  There are also a couple of historical parks in the area that we might visit if we have time, like Angel Island State Park and Rosie The Riveter, a national park near Berkeley.
Cookie Meets Charley
After writing several of the greatest American novels ever written, John Steinbeck felt he was pretty much worn out as a novelist, and that he had lost touch with America.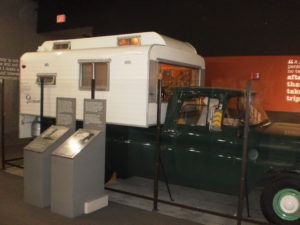 The idea of traveling across the country in an RV had not started to catch on yet in 1960, so Steinbeck outfitted a ¾ ton pickup truck as a kind of land yacht, which he named 'Rocinante' after Don Quixote's horse, and left his home in Long Island, N.Y. with his poodle Charley, to reconnect with the country.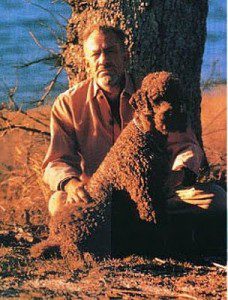 Two years later, he published his next best-seller, "Travels With Charley," about that journey. Steinbeck was originally from Salinas, California, and Cookie says it's only fitting that we visit the National Steinbeck Center in Salinas to honor the novel that inspired the name of her blog!
The Volcanoes and Wild Turkeys of California
On our way back to Southern California for a quick breather until our next excursion – north to Seattle later this summer – we plan to stop at Pinnacles National Park, where ancient volcanoes created a remarkable landscape.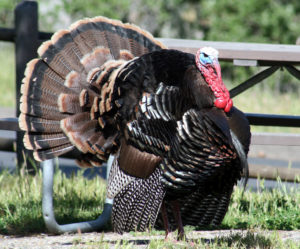 Finally, we will return to Lopez Lake Regional Park in San Luis Obispo, CA, a peaceful place we stayed for ten days in 2009, the very first time we explored the California coast, before setting out on our first eastbound cross-country trip. This time, we only expect to stay at Lopez for two days, but we're curious to see whether the park is still home to the wild turkeys we met all those years ago.  We're also hoping to take you along for the ride – at least virtually – by posting our travels as we go this time!