The Sun Shines East, the Sun Shines West
We have a conundrum. Slowly but surely, we've been posting stories about our 14th cross-country trip, so naturally, you might think we are actually still working our way eastward. Not so! We got to Croton Point Park on the Hudson River, just north of New York City, on June 1st, stayed for 5 very busy weeks, and charted a circuitous westward route to Southern California via Seattle Washington, for our 15th cross-country trip, which began on July 7th.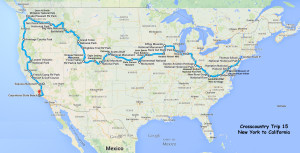 We're almost a third of the way into that trip; in fact, we are currently in Lincoln Nebraska as of this writing. We've laid out a very ambitious return trip this time, taking two months and stopping at about 18 National Parks and Monuments along the way that we've never seen before. Even those few stops where we don't have a National Parks visit planned have other interesting things to see, and we've picked up even more good tips from other campers about places we've never heard of, but really do deserve a visit since we're in the area. The down side of all this is that we've left ourselves very little time to post photos or write about any of the great places we've been visiting. And what's worse, we keep putting off writing about what we just saw while the memory is still fresh, because we're only writing about things we did a few months ago. Anyway, we realized that we're probably the only people who might care which direction we were headed when we saw something really special, right?
Hidden Treasure in Lincoln Nebraska's Sunken Gardens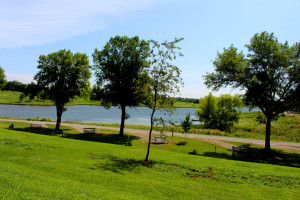 So here's a post about our ambitious journey westward, and the unexpected place we found in Lincoln Nebraska today, thanks to a suggestion from a couple of fellow campers we met at Lake Anita State Park in western Iowa.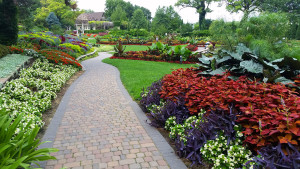 It's called Sunken Gardens, on the corner of D Street and South 27th Street in Lincoln.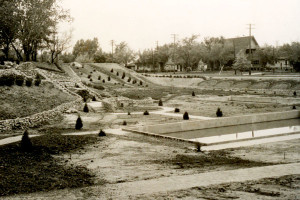 It started out in 1930 as a project for unemployed men during the Great Depression, on land donated by a few families in Lincoln. It had previously been a bend in a creek and was used as a neighborhood dumping site, but today, it's one of the most beautifully landscaped public gardens we've ever seen, and it's reportedly listed in the National Geographic Guide to Public Gardens.
Take a look for yourself by clicking below, and if you're ever in Lincoln Nebraska, it's well worth a stop.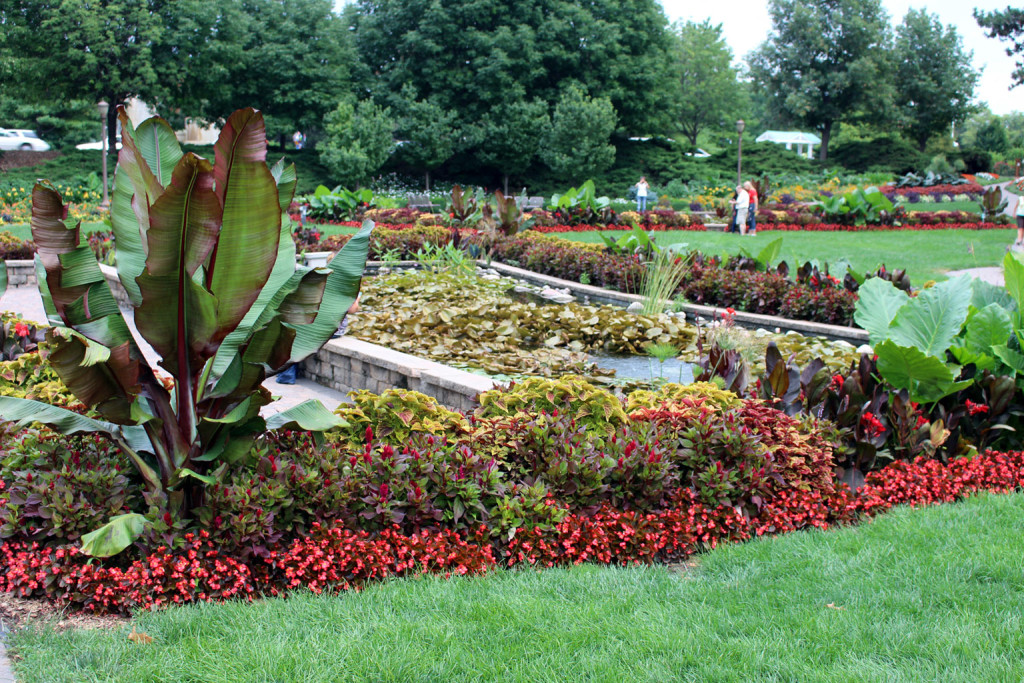 Nebraska State Capitol – Third Time's A Charm, We Hope!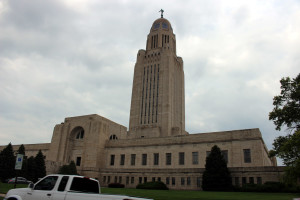 Lincoln is the Capital of Nebraska, and it's hard to miss the unusual Capitol building that sits a few blocks away from the Sunken Gardens.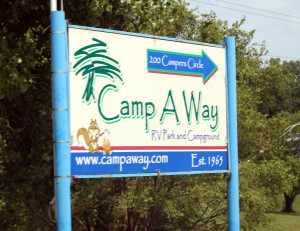 We're camping tonight and tomorrow just outside the city at a very nice campground called Camp-A-Way, and hadn't planned on going into Lincoln at all until our fellow campers suggested visiting the gardens. So it was a pleasant surprise to realize that we were passing right by the unusual looking Capitol building. We didn't go inside, but apparently they do give tours, and the building is said to be very interesting architecturally and historically. Most of the building is only three stories high, in the form of a cross within a square, leaving four internal gardens.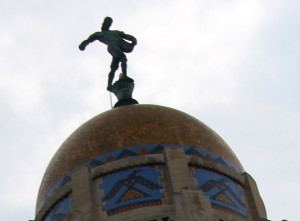 In the center, there is a 400 foot high tower crowned by a golden dome, with an unusual looking statue on the top of the dome. It turns out to be a bronze sculpture called "The Sower," a fitting symbol of Nebraska's long history of agriculture. After President Franklin Pierce signed the Kansas-Nebraska Act in 1854, there was controversy over naming Omaha as the capital of the new territory, so it was decided that the capital would be located in the village of Lancaster on the westernmost boundary of settlement at that time.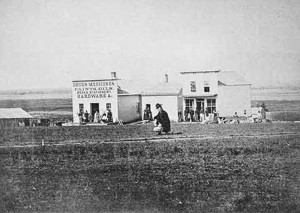 A few years later, the new capital was renamed Lincoln, in honor of the recently assassinated President, and work was begun on the first of three capitol buildings that have occupied this spot. The first two capitol buildings were poorly constructed with substandard materials, and both apparently began to fall apart or sink into the ground in short order. The current Capitol building was constructed in four phases between 1922-1932, and we're assured that this one was built to last!
Is There Anything Worth Seeing in Nebraska?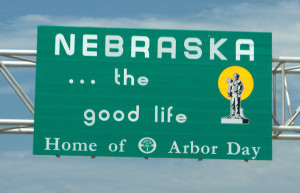 Tonight and tomorrow, we're staying at Camp-A-Way, a very nice campground on the outskirts of Lincoln. It's a bit pricy, nearly $90 for two nights, but that's to be expected in a nice campground with lots of amenities located right near a city. We originally didn't come to Lincoln to see either the Sunken Gardens or the State Capitol, but that's what sometimes happens when you're traveling by land – you get to discover places you never knew existed, and you're glad you found out in time to see them!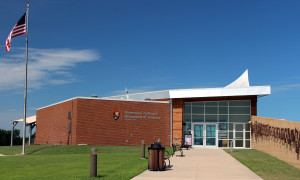 Tomorrow, we plan to visit the Homestead National Monument of America about 50 miles south of Lincoln – that's what was really is on our agenda in stopping here J

 After that, we'll be moving on to the Pioneer Museum in Grand Island, then to Ogalalla in the Sandhills area located atop the largest underground lake in the country, and finally to Scotts Bluff National Monument, Chimney Rock, and "Carhenge," Nebraska's answer to Cadillac Ranch in Amarillo Texas, and all of them in Nebraska!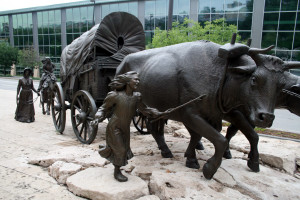 We already visited Omaha a year ago, where we saw the "Old Market" section filled with turn of the century buildings that's now a nightlife spot, as well as the massive public sculpture known as Pioneer Courage Park – another "post from the past" we'll eventually get around to.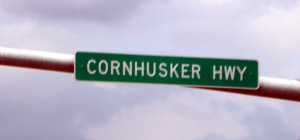 Who says there's nothing but corn and Cornhuskers in Nebraska?